Biomedica @ Osteologie in Salzburg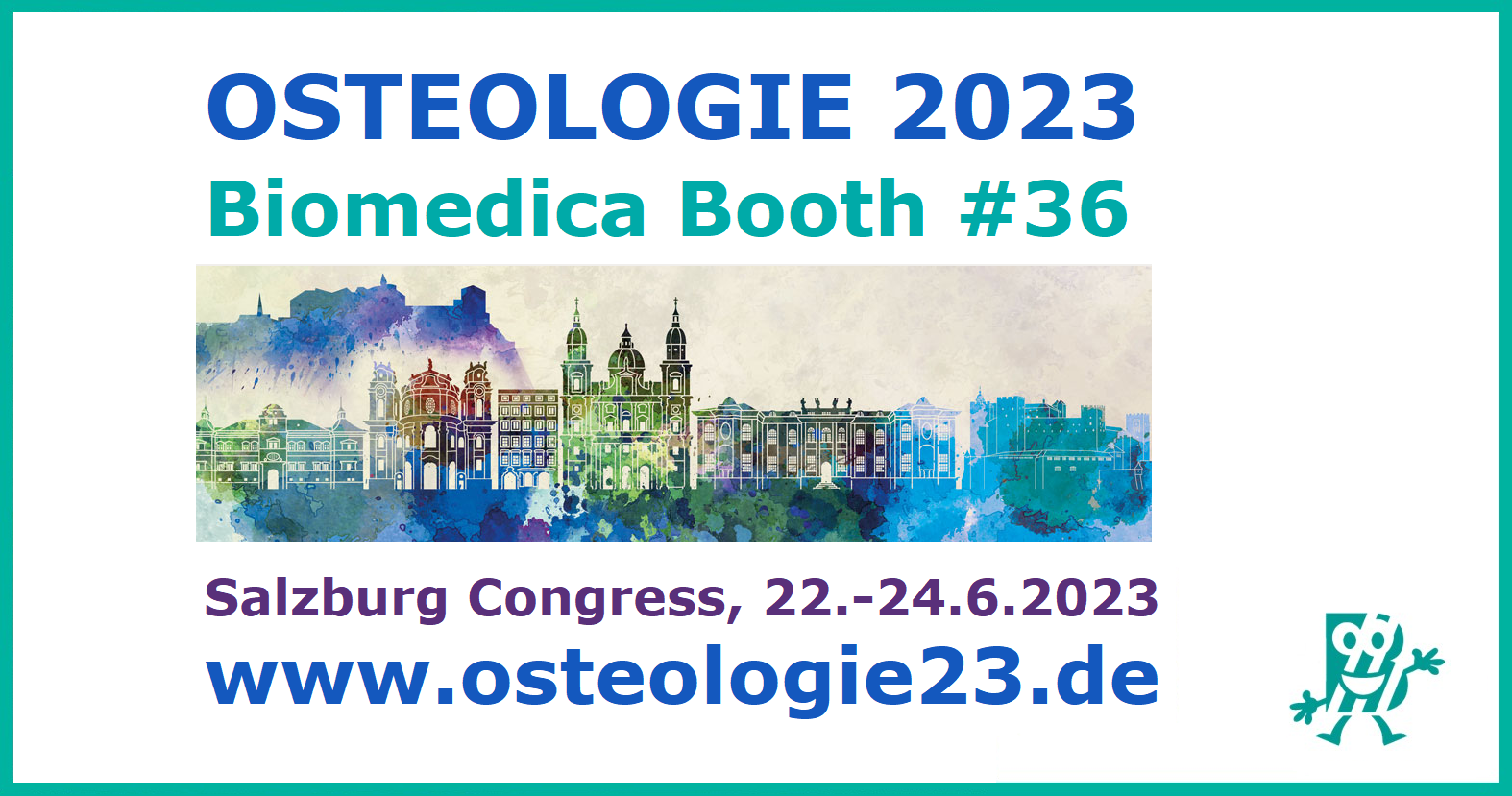 Biomedica @ Osteologie in Salzburg
19 June, 2023
Biomedica features FGF23 ELISA – intact and C-terminal – assays
Meet us at the OSTEOLOGIE Conference taking place from 22-24 June 2023 in Salzburg, Austria! We will exhibit at booth # 36 introducing our novel biomarker ELISA assays to investigate bone and cancer induced bone diseases (e.g. Periostin, Semaphorin 4D, LRG, and others).
Our focus will also be on FGF23, an important regulator of renal phosphate handling, with our FGF23 intact and FGF23 C-terminal ELISA assays.
Drop by – we'd love to see you there!
Related products:
DKK-1 ELISA
OPG ELISA
free sRANKL ELISA
osteomiR – miRNA bone biomarker
FluoBolt Klotho FIA
Testing Services (ELISA, Luminex, miRNA)