Sclerostin is related to altered bone microarchitecture in hepatic cirrhosis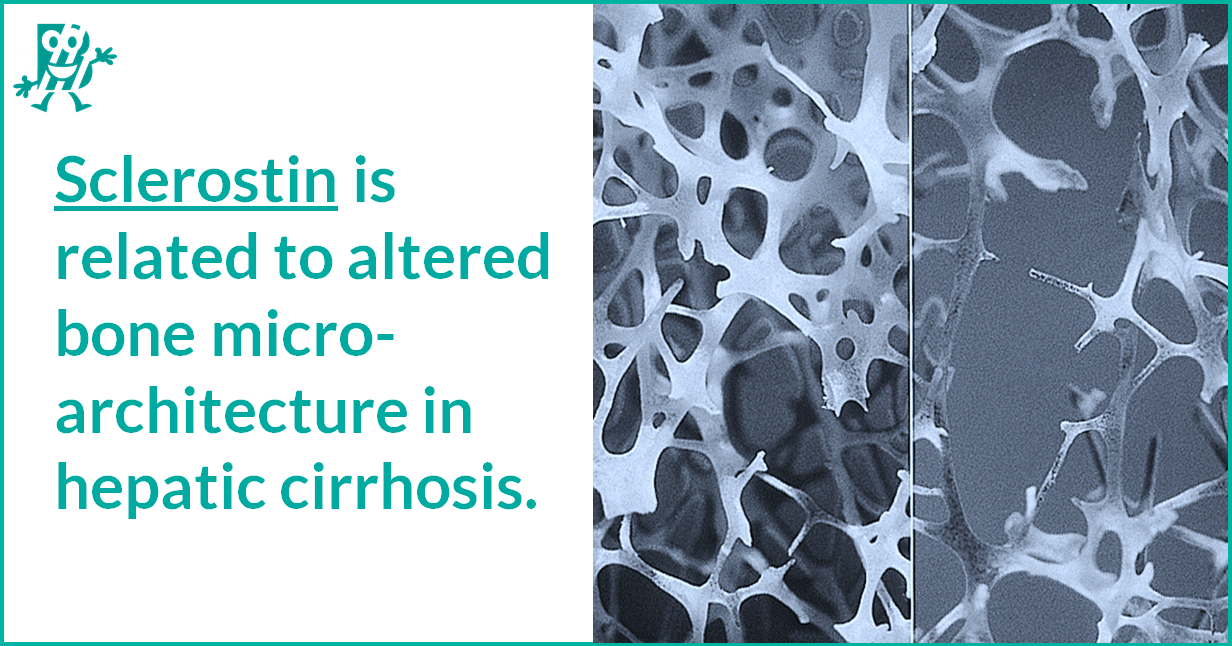 Sclerostin is related to altered bone microarchitecture in hepatic cirrhosis
5 October, 2020
Serum levels of sclerostin reflect altered bone microarchitecture in patients with hepatic cirrhosis. Sclerostin, a glycoprotein secreted mainly by osteocytes, regulates bone mass by decreasing bone formation.

In patients with hepatic cirrhosis, areal bone mineral density (aBMD) is decreased especially at the lumbar spine. aBMD alone can be insufficient to explain increased fracture risk and bone microarchitecture can provide additional information. However, since assessment of bone microarchitecture is complex, biomarkers could help assess fracture risk. In a study of several biomarkers, Wakolbinger et al. found a correlation between sclerostin and altered bone microarchitecture in hepatic cirrhosis https://link.springer.com/article/10.1007/s00508-019-01595-8.

Biomedica´s bioactive sclerostin ELISA  measures bioactive sclerostin by using a monoclonal antibody directed at the LRP5/6 binding region, capturing all circulating sclerostin forms containing the free-receptor binding site. It is validated in depth according to FDA quality standards, to ensure the ELISA reliability.