Rat NT-proBNP ELISA assay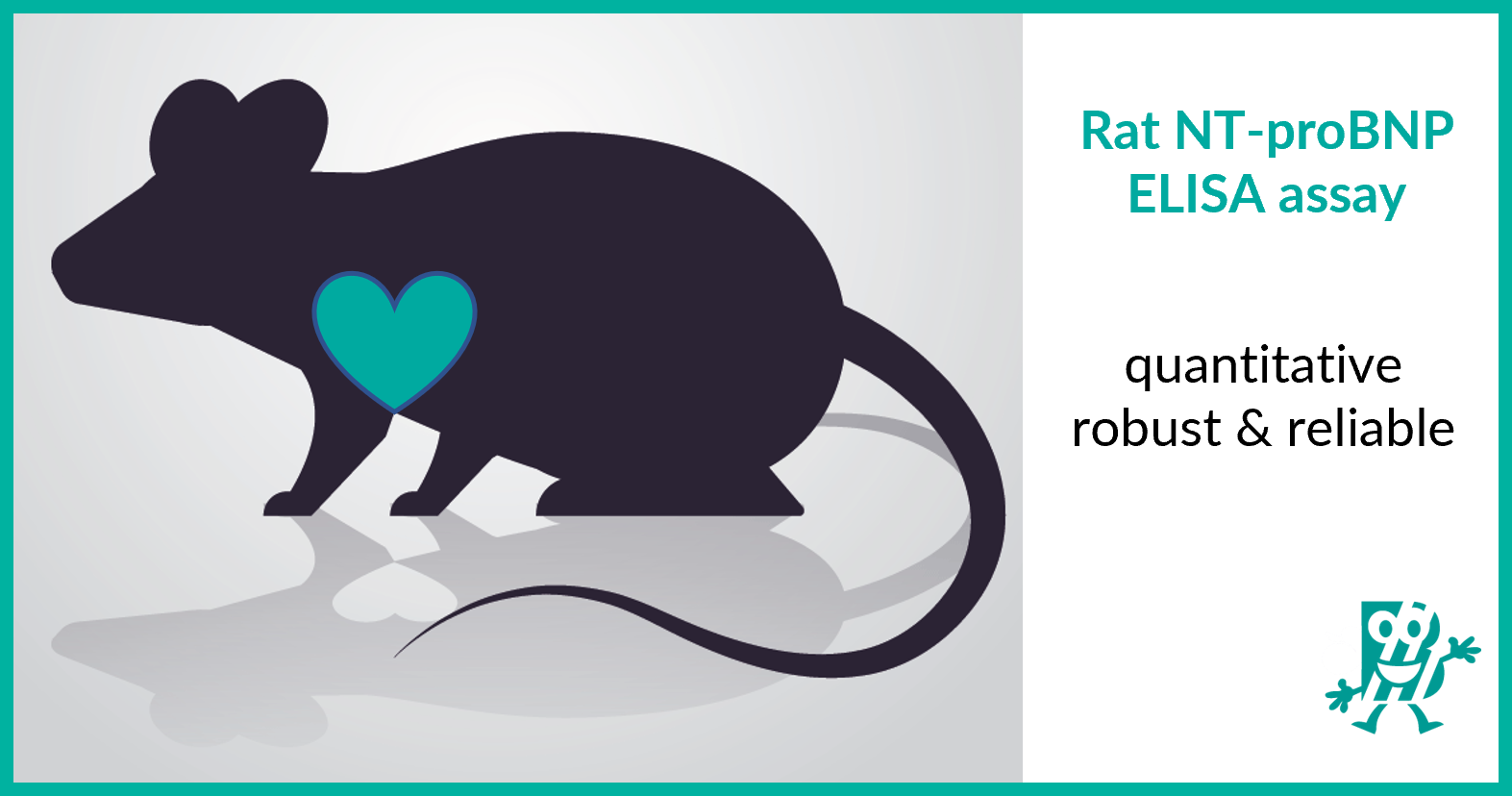 Rat NT-proBNP ELISA assay
1 March, 2023
NEW – Rat NT-proBNP ELISA assay 
quantitative, reliable and robust for translational research and drug discovery.
Rat NT-proBNP ELISA assay

│ BI-1204R
features & benefits
10 µl / well,  serum or plasma
kit control included
sample values provided
NT-proANP ELISA assay

│

BI-20892
 features & benefits
10 µl / well, serum or plasma
widely cited as cardiovascular safety biomarker in rats
"cross-laboratory comparison study detecting serum NT-proANP in rats with the Biomedica NT-proANP ELISA to be technically adequate with acceptable intra- and inter-assay and inter-laboratory precision and accuracy (Vinken et al., 2016)."
All assays are developed and manufactured by Biomedica! 
NT-proBNP & NT-proANP in drug-induced cardiac hypertrophy
The cardiac biomarkers NT-proBNP and NT-proANP are predictive of left ventricular hypertrophy (LVH) and systolic dysfunction in humans (1, 2).
In preclinical settings they have successfully been used to detect cardiotoxicity (3). NT-proBNP and NT-proANP have shown to be useful tools that help to improve the detection of cardiovascular injury early in drug development (4).
REFERENCES