FGF23 and Sclerostin - novel biomarkers in diabetic kidney disease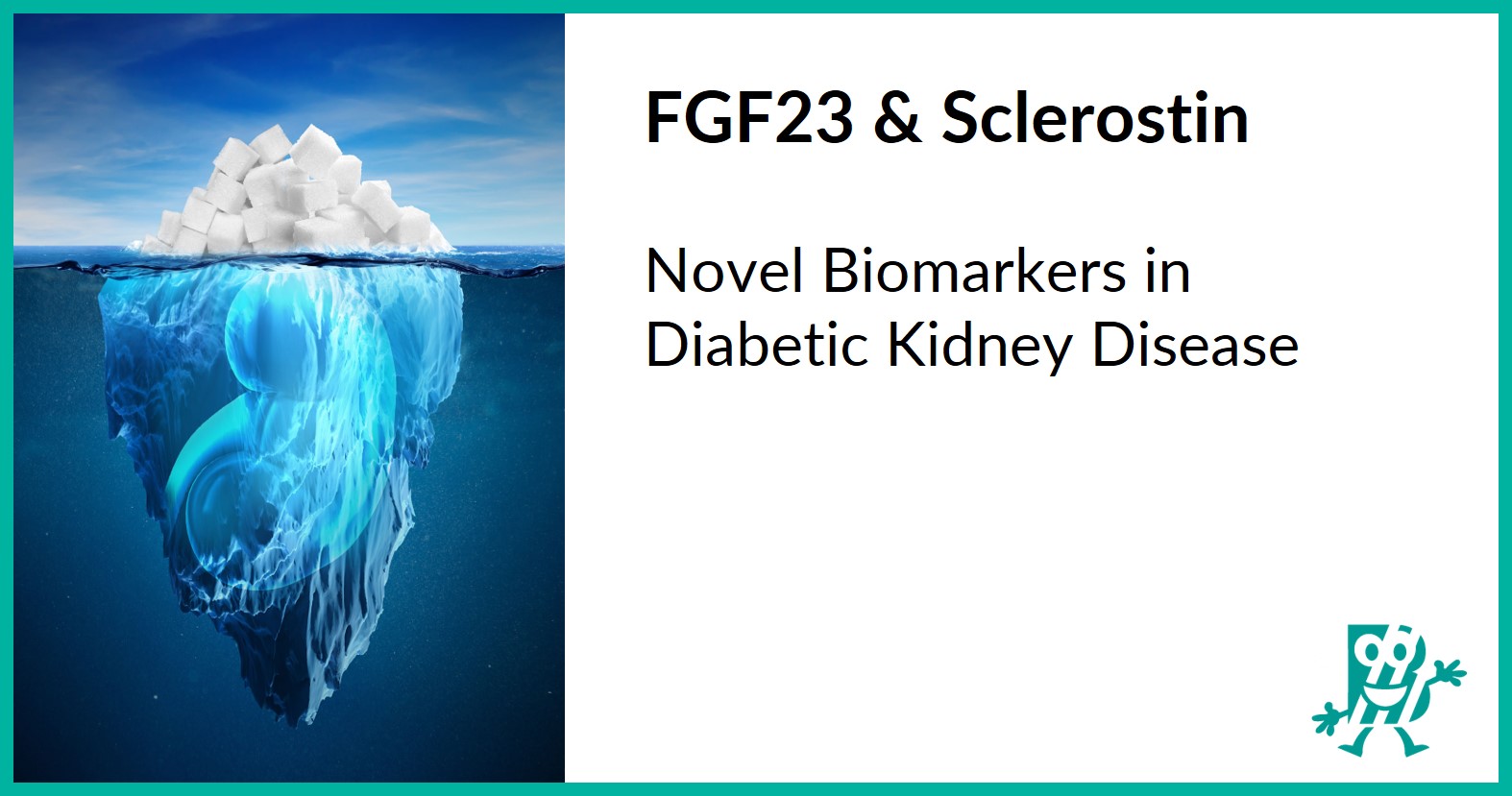 FGF23 and Sclerostin - novel biomarkers in diabetic kidney disease
14 November, 2023
November is "Diabetes Awareness Month" raising attention to this fast growing and life-threating epidemic. Patients suffering from diabetes have a risk of additional health complications, including heart disease, strokes, and diabetic kidney disease (DKD). People who develop DKD mostly have few symptoms in the early stage of the disease, although the risk of developing severe kidney damage is very high. High blood sugar levels may damage the small blood vessels in the kidney leading to kidney damage, kidney failure, and high blood pressure (1).
FGF23 and Sclerostin – novel biomarkers in diabetic kidney disease
Traditionally, the bone is regarded as a structural organ that gives the human body support and facilitates physical movement. However, bone is also a source of various hormones including fibroblast growth factor 23 and sclerostin that play an important role in regulating glucose metabolism and DKD (2).
FGF23 and Sclerostin  – novel biomarkers in diabetic kidney disease
FGF23

and

Sclerostin –

bone

derived

hormones

regulate

glucose

metabolism
Fibroblast growth factor 23 (FGF23) is a bone-derived protein that regulates phosphate metabolism, by inhibiting renal phosphate reabsorption. There is increasing evidence that FGF23 plays a role in type 2 diabetes (T2DM), as FGF23 levels are elevated in these patients, even in individuals with preserved kidney function when compared to the general population (3). Phosphate independent effects on FGF23 following glucose loading were shown in a recent study demonstrating that FGF23 is associated with glucose, insulin and proinsulin levels, as well as obesity (4 ). Furthermore, FGF23 has also been shown to be associated with the development of gestational diabetes mellitus (5).
Sclerostin is a protein that is produced by bone cells that inhibits bone formation. Recent research suggests that Sclerostin also plays a role in lipid and glucose metabolism as serum sclerostin is negatively associated with insulin sensitivity as measured in obese, but not lean women (5). Sclerostin levels have also been shown to be increased in individuals with prediabetes (6).
FGF23 and Sclerostin can reliable by measured with conventional ELISA assays from BIOMEDICA.
FGF23 (C-terminal), #BI-20700 and FGF23 intact ELISA, #BI-20700
RELIABLE – validated following international quality guidelines
CITED in over 60 publications
EASY – 8 standards and 2 controls included
For SERUM & PLASMA samples
HIGH QUALITY guaranteed!
LOW sample volume – 20µl sample /well
For SERUM & PLASMA samples
RELIABLE – full validation package
Bioactive Sclerostin ELISA, BI-20472
CHARACTERIZED ANTIBODIES – targeting the receptor binding region
RIGOROUSLY validated for clinical samples
LOW sample volume – 20µl sample /well
Literature