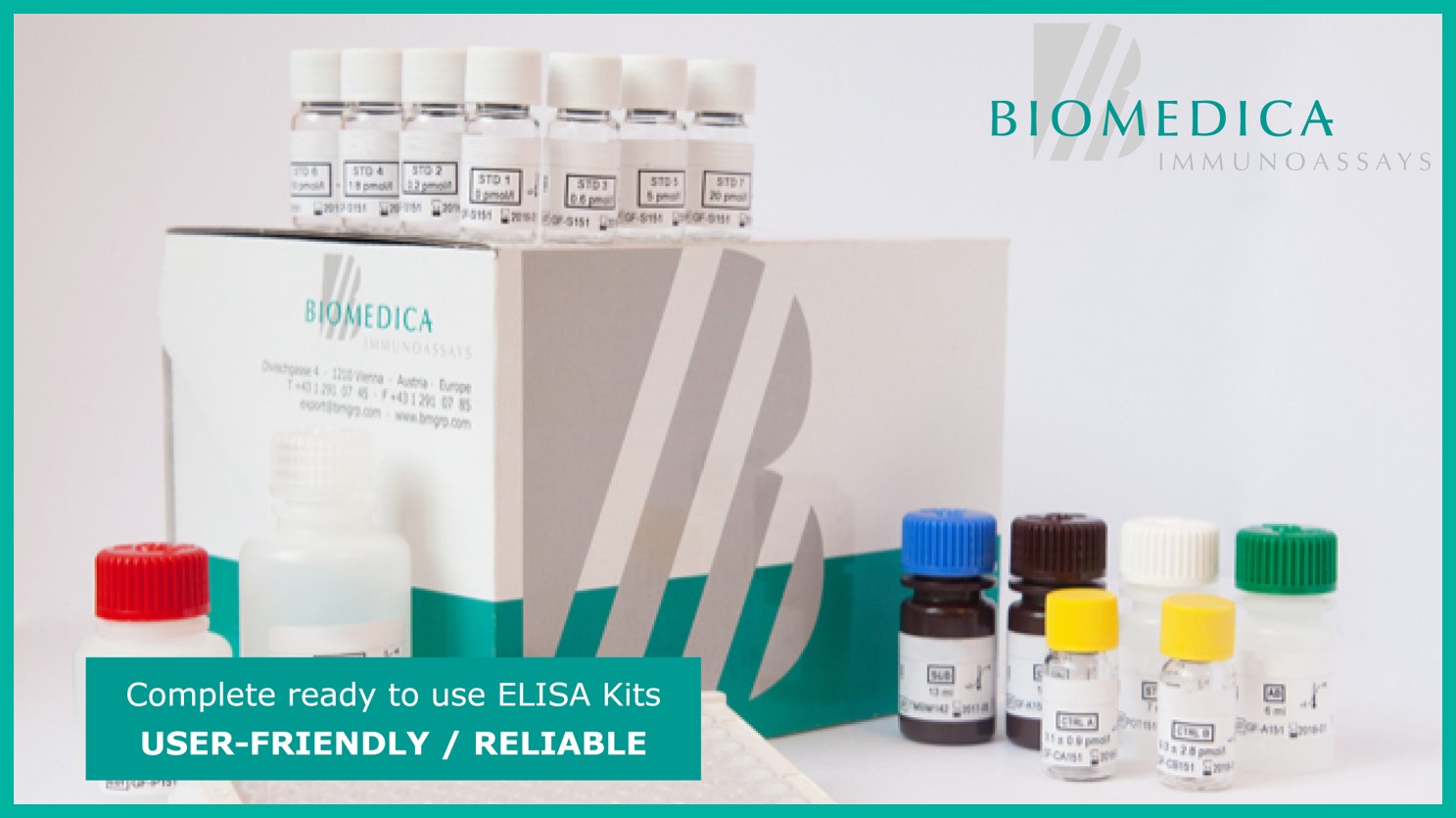 Reliable ELISA kits
29 September, 2022
BIOMEDICA & QUALITY
Looking for a reliable ELISA kit for your research?
Use Biomedica kits as your new standard for trustworthy results.
Reliable ELISA kits 
From product development to manufacturing, Biomedica ELISA kits go through a complete validation process.
Contact us for your special evaluation discount by email info@bmgrp.com or call us at our headquarter in Vienna / Austria: +43 1 29107 45 .
We validate our ELISA assays according to international quality standards
The international recognized regulatory forces that issue technical quality guidelines for the validation of bioanalytical methods are:
FDA (US Food and Drug Administration)
EMEA (European Medicines Agency)
ICH (International Conference on Harmonization of Technical Requirements for Registration of Pharmaceuticals for Human Use)

Their main objective is to demonstrate the reliability of a test to determine the concentration of an analyte in a specific biological matrix (e.g. serum, plasma, urine).
Reliable ELISA kits for your research
All Biomedica immunoassays are validated for multiple sample matrices according to above quality guidelines. Our validation experiments include:  
Accuracy
Dilution linearity – parallelism
Specificity
Cross-reactivity
Sensitivity
Precision
Calibration
Stability
We Guarantee the Performance of our Products – reliable ELISA kits 
Understanding the importance of high quality, we at Biomedica we offer fully validated ELISA kits for your research. 
We optimize all our ELISA kits for reliability, sensitivity, precision, and ease-of-use.
Our development, production and customer service teams consist of doctorate-level and industry-trained scientists with long-standing research experience.
Biomedica's manufacturing process conforms to the ISO 9001:2015 certified quality management system.
To ensure continued customers' satisfaction, we strive to meet the highest quality standards and continuously work on improving both our products and manufacturing process.
For further details on our validation process come and visit our quality site.
Test our high-quality ELISA kits for your research and ask for your special evaluation discount.
Contact us by email  info@bmgrp.com or call us at our office in Vienna – Austria: +43 1 29107 45 .