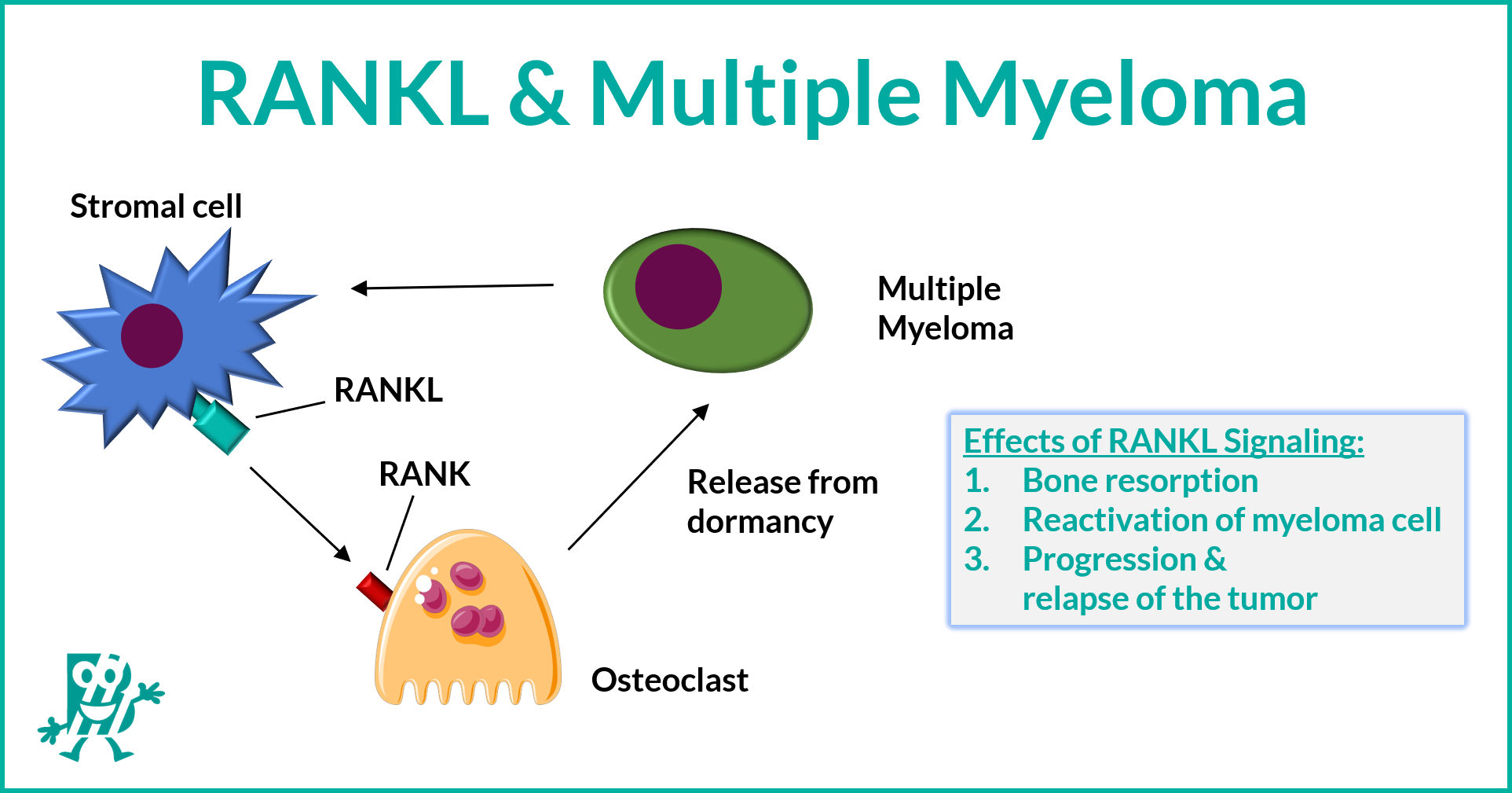 RANKL & Multiple Myeloma
7 May, 2020
Multiple Myeloma (MM) is a malignant proliferative disease of plasma cells in the bone marrow that remains largely untreatable. Patients develop osteolytic lesions, which frequently lead to skeletal-related events and pathological fractures.
Myeloma-induced bone destruction is based on increased bone resorption and decreased bone formation, which are induced by the interaction between myeloma cells and the bone marrow microenvironment. Myeloma cells induce RANKL expression in stromal cells and suppress OPG expression. In a murine model of MM, RANKL has been shown to induce myeloma cell release from dormancy through osteoclastic bone resorption, thereby promoting disease progression and/or relapse. 
Administration of the therapeutic antagonist for RANKL in myeloma (RANK-Fc) decreased tumor burden and the production of MM -promoting cytokines. In line with these observations, bone resorption is related to tumor burden, and Denosumab, a RANKL inhibitor, has been shown to prevent skeletal-related events.
To learn more about RANKL's role in multiple myeloma check out https://www.ncbi.nlm.nih.gov/pmc/articles/PMC7006158/ & https://pubmed.ncbi.nlm.nih.gov/30093448/.
Biomedica free soluble RANKL ELISA highlights :
High sensitivity – measurable concentrations in healthy subjects
Only ELISA that measures free, uncomplexed soluble RANKL
CE marked