Preoperatively increased natriuretic peptides predict delirium in cardiac surgery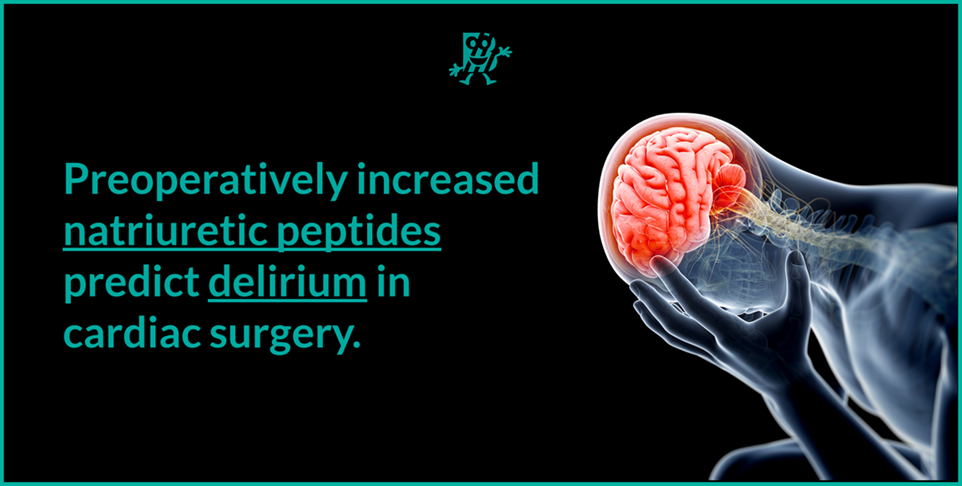 Preoperatively increased natriuretic peptides predict delirium in cardiac surgery
12 August, 2020
Delirium is a common and major complication subsequent to cardiac surgery. Despite scientific efforts, there are no parameters which reliably predict postoperative delirium. In delirium pathology, natriuretic peptides (NPs) interfere with the blood–brain barrier and thus promote delirium. A recent study by Saller et al. , which used the Biomedica NT-proCNP ELISA, found a positive correlation between delirium and preoperative plasma levels of ANP and serum levels NT-proCNP. Both ANP and NT-proCNP predicted delirium, but did not correlate with postoperative survival or long-term cognitive decline.
Natriuretic Peptides as a Prognostic Marker for Delirium in Cardiac Surgery-A Pilot Study.
Saller T, et al. Medicina. 2020;56(6):258. 
Check out the Biomedica the NT-proCNP ELISA 
• CE marked
• Protocols for urine, cell culture and non-human samples

And the NT-proANP ELISA  
• CE marked
• Small sample volume – 10 µl / well
• Assay suitable for rat/mouse samples