Potential role of DKK-1 for risk assessment for cerebrovascular disease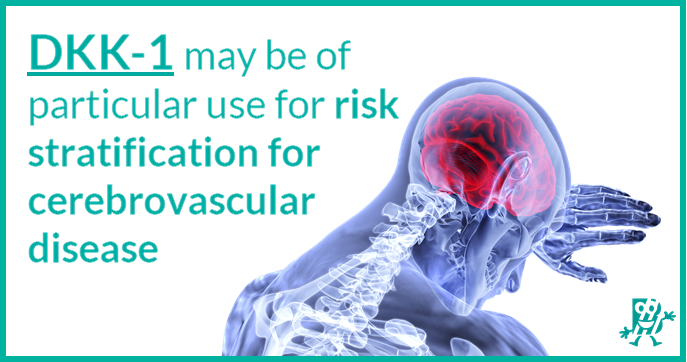 Potential role of DKK-1 for risk assessment for cerebrovascular disease
5 May, 2020
Researchers identified the soluble bone metabolism biomarker DKK-1 to be independently associated with future cardiovascular events, which are primarily driven by increased risk of stroke.

Associations of Serum Dickkopf‐1 and Sclerostin With Cardiovascular Events: Results From the Prospective Bruneck Study.
Klingenschmid G et al., JAHA 2020; Mar 17;9(6):e014816.
Serum DKK-1 can easily be measured by ELISA assay

√ SIMPLE analysis – direct measurement – results in 3.5 h
√ LOW SAMPLE VOLUME – only 20µl sample / well
√ HIGH QUALITY Assay – fully validated
√ WIDELY USED – >100 citations
√ CE marked – for IVD use in EU!


Interested in performing a study? Contact us for your special offer :
e-mail, or phone: +43-1-29107-45.