Neuropilin-1 is a host factor for SARS-CoV-2 infection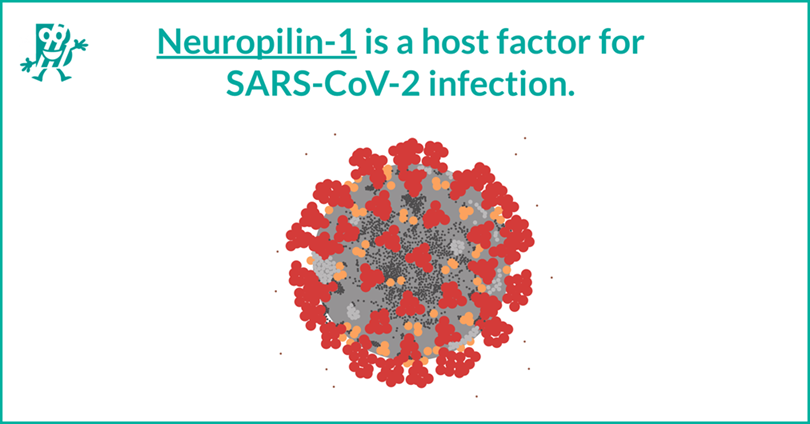 Neuropilin-1 is a host factor for SARS-CoV-2 infection
21 October, 2020
Neuropilin-1 (NRP1) is abundantly expressed in the respiratory and olfactory epithelium, with highest expression in endothelial cells and in the epithelial cells facing the nasal cavity. Neuropathological analysis of human COVID-19 autopsies revealed SARS-CoV-2 infected NRP1-positive cells in the olfactory epithelium and bulb. Link to abstract.
NRP1 can reliably be measured by ELISA in human serum, plasma and urine samples with a fully validated assay. Only 10 µl of sample volume is required!
Total NRP1 ELISA Assay Highlights:
Only assay that detects free and ligand-bound soluble NRP1
SPECIFIC – Characterized, epitope mapped antibodies
CONVENIENT – Assay range optimized for clinical samples
RELIABLE – Rigorously validated according to FDA/EMEA/ICH guidelines 
APPLICATION for Human and Non-Human Samples
Find out more: Total Neuropilin-1 ELISA 
Related publications:
Neuropilin‑1 as a new potential SARS‑CoV‑2 infection mediator implicated in the neurologic features and central nervous system involvement of COVID‑19 . https://www.spandidos-publications.com/10.3892/mmr.2020.11510.
Neuropilin-1 facilitates SARS-CoV-2 cell entry and provides a possible pathway into the central nervous system. https://www.biorxiv.org/content/10.1101/2020.06.07.137802v1.abstract .