n-oxPTH, but not oxPTH, stimulates Fgf23gene expression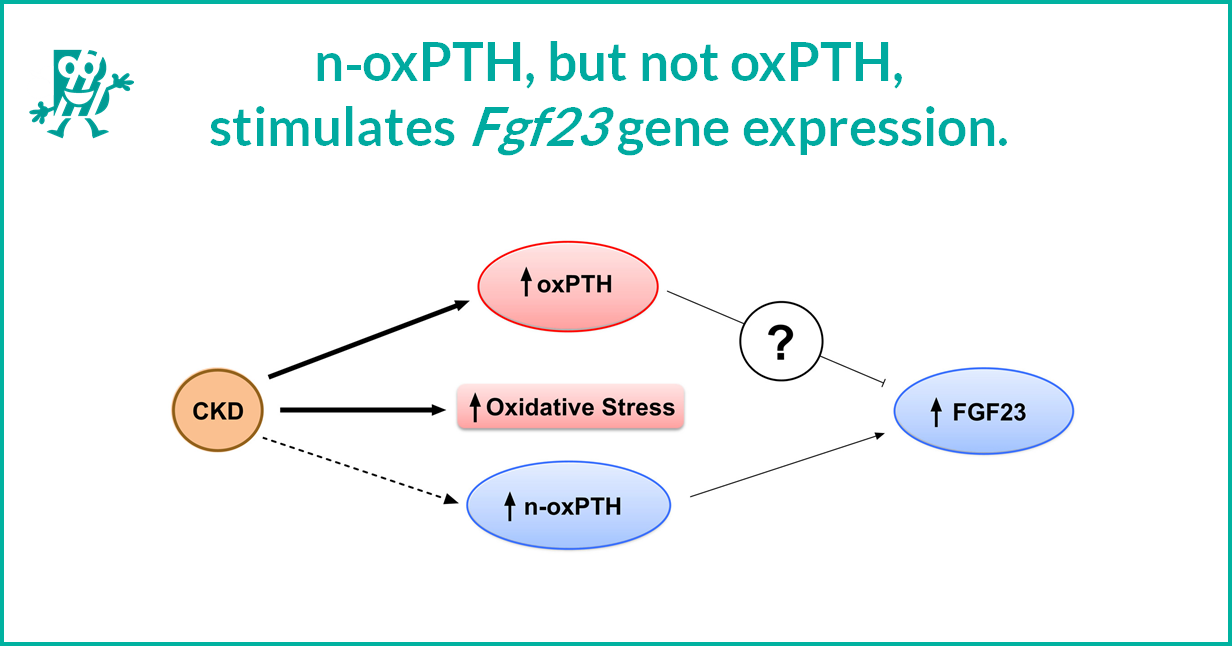 n-oxPTH, but not oxPTH, stimulates Fgf23gene expression
15 October, 2020
Fibroblast growth factor 23 (FGF23) and parathyroid hormone (PTH) are regulators of renal phosphate excretion and vitamin D metabolism.
In chronic kidney disease, circulating FGF23 and PTH concentrations progressively increase as renal function declines. Oxidation of PTH at two methionine residues (positions 8 and 18) causes a loss of PTH function. However, the impact of non-oxidized PTH and oxidized PTH on FGF23 synthesis and how n‐oxPTH and oxPTH concentrations are affected by CKD, is yet unknown.
Research by Zeng et al. now shows that only non-oxidized PTH correlates with increased FGF23 synthesis in CKD. Simultaneously, ox-PTH and intact PTH concentrations increase more substantially than n-ox-PTH. This highlights the importance of different PTH derivatives.
Learn more about Biomedica's C-terminal & intact FGF23 Assays 
CE-marked
Extensively validated according to FDA/ICH/EMEA guidelines