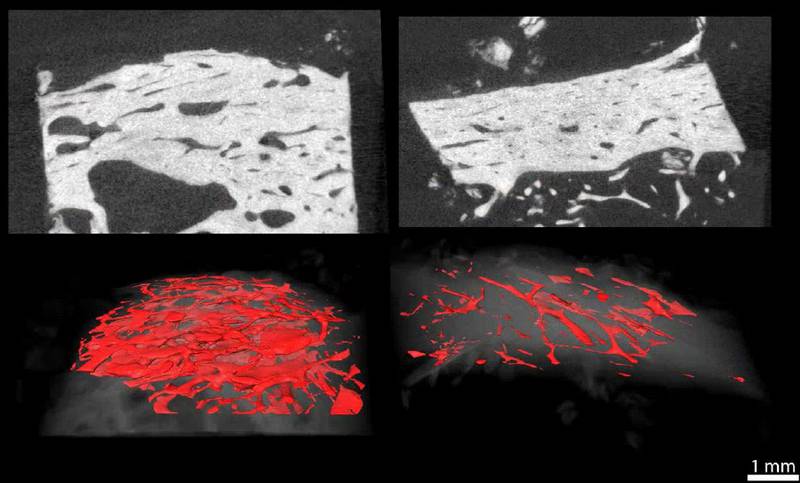 microRNA in Osteoporosis
19 March, 2019
Two new publications using TAmiRNA's osteomiR™ kit and microRNA services to investigate the role of microRNAs in osteoporosis:
Bone-related circulating microRNAs miR-29b-3p, miR-550a-3p and miR-324-3p and their association to bone microstructure and histomorphometry. X. Feichtinger, C. Muschitz, P. Heimel et al., Scientific Reports, Vol 8, Article Number : 4867 (2018). Click link for full-text publication.
Bone-related circulating miRNAs are signifcantly associcated to dynamic processes of bone, reflected by bone histomorpometry.
Altered microRNA Profile in Osteoporosis Caused by Impaired WNT Signaling. RE Mäkitie, M Hackl, R Niinimäki et al., J. Clin Endocrinol Metab. 2018 Mar 1 [Epub ahead of print]. Click link for abstract.
Circulating miRNA pattern reflecting WNT1 Mutation Status provide novel insights into the mode of Action of WNT1 osteoporosis.
For detailed information please click corresponding links:
osteomiR™ microRNA biomarker product website
osteomiR™ key publications osteomiR™ FAQs
microRNA customized services
microRNA customized services FAQs
Biomedica microRNA Service Quotation Form