LRG - A Prognostic Biomarker in Early Breast Cancer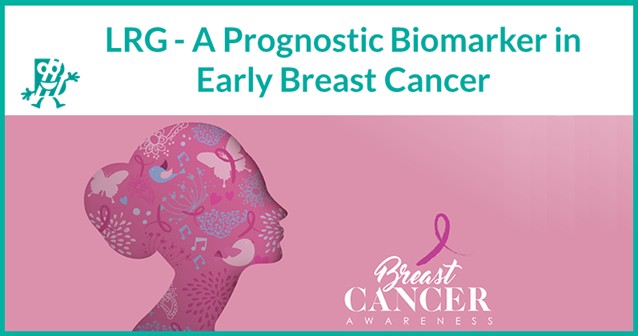 LRG - A Prognostic Biomarker in Early Breast Cancer
15 March, 2021
High expression of leucine-rich alpha-2-glycoprotein (LRG) is closely related to angiogenesis, which may play an important role in promoting invasion and metastasis. In a retrospective study in 330 cases of early breast cancer, researchers have identified the use of LRG as a potential prognosis biomarker for early breast cancer analysis. LRG expression was associated with the tumor stage and lymphatic metastasis, and high LRG expression predicted poor survival. Analysis of serum samples from the patients may further assist in verifying the findings of this report.
Prognostic Value of LRG1 in Breast Cancer: A Retrospective Study. Zhang YS et al., 2021. Oncol Res Treat 44(1-2):36-42.
LRG can reliably be measured by ELISA in human serum, plasma and urine samples with a fully validated assay. Only 5 µl of sample volume is required!
LRG ELISA Assay Highlights https://buff.ly/31vlD26 :
• SPECIFIC – Characterized, epitope mapped antibodies
• CONVENIENT – Assay range optimized for clinical samples
• RELIABLE – Rigorously validated according to FDA/EMEA/ICH guidelines
• EASY -Results in 3 h, all reagents included
Leucine-rich alpha-2-glycoprotein (LRG) ELISA | BI-LRG