LRG - A Potential Biomarker to Diagnose Acute Appendicitis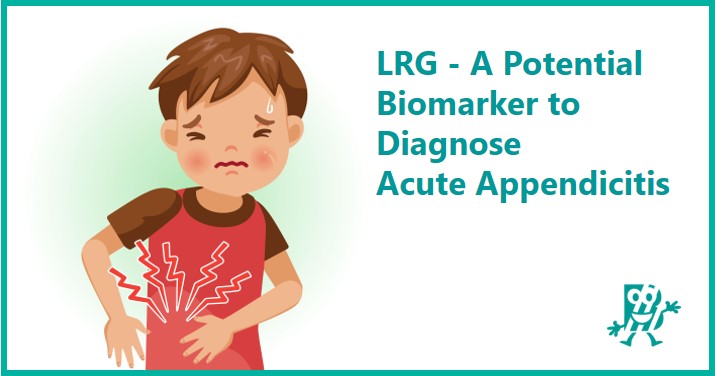 LRG - A Potential Biomarker to Diagnose Acute Appendicitis
14 June, 2021
Accurate, early diagnosis of acute appendicitis continues to be a major diagnostic challenge and cannot be detected by current inflammatory biomarkers. Leucine-rich alpha-2-glycoprotein (LRG) is a novel marker and functions as an acute-phase protein that is secreted by neutrophils. As neutrophils act as first responders to infection LRG may be useful to diagnose acute appendicitis.
Read more:
• Serum and Urine Biomarker Leucine-Rich Alpha-2 Glycoprotein 1 Differentiates Pediatric Acute Complicated and Uncomplicated Appendicitis. https://buff.ly/3cw3Vkg
• A novel noninvasive appendicitis score with a urine biomarker. https://buff.ly/3v4h4Yg
LRG can reliably be measured by ELISA in human serum, plasma and urine samples with a fully validated assay. Only 5 µl of sample volume is required!
LRG ELISA Assay Highlights https://buff.ly/31vlD26 :
√SPECIFIC – Characterized, epitope mapped antibodies
√CONVENIENT – Assay range optimized for clinical samples
√RELIABLE – Rigorously validated according to FDA/EMEA/ICH guidelines
√EASY -Results in 3 h, all reagents included