Endostatin – a useful biomarker predicting mortality in AKI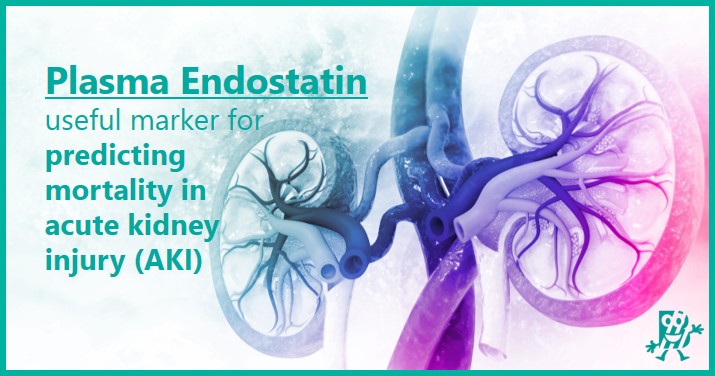 Endostatin – a useful biomarker predicting mortality in AKI
19 March, 2021
Acute kidney injury (AKI) is an abrupt loss of kidney function and is independently associated with high mortality in critically ill patients. Endostatin, the C-terminal proteolytic fragment of collagen XVIII, is expressed during the progression of renal fibrosis. A team of researchers recently demonstrated that serial measurement of plasma endostatin has useful predictive value for 30-day mortality in AKI patients.
Read more: Prognostic value of dynamic plasma endostatin for the prediction of mortality in acute kidney injury: A prospective cohort study. Jia HM et al., J Int Med Res. 2020 48(7):300060520940856. Full text
Endostatin can reliably be measured by ELISA in human serum, plasma and urine samples. Only 20 µl of sample volume is required!
Endostatin ELISA Assay Highlights: https://www.bmgrp.com/product/cardiovascular/human-endostatin-elisa-biomedica/
•  SPECIFIC – no cross-reactivity with COL15A1
•  CONVENIENT – Assay range optimized for clinical samples
•  RELIABLE – Validated according to international quality guidelines
•  EASY – Results in 4,5 h, all reagents included