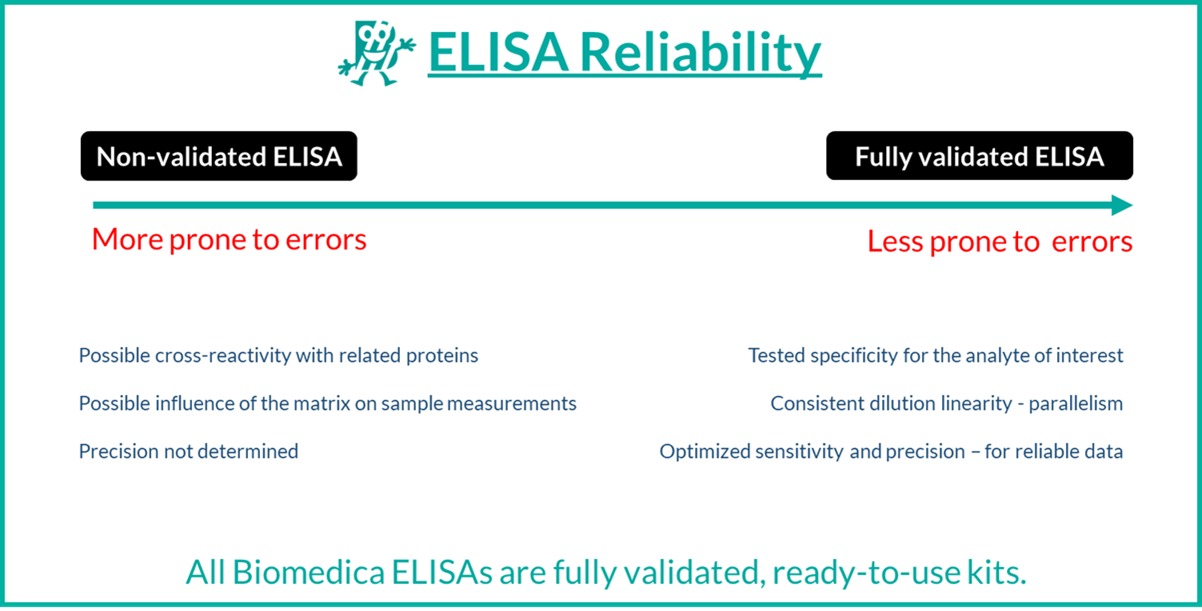 ELISA Reliability
29 July, 2020
When using an ELISA kit, you want specific, accurate, sensitive, and reproducible results.
Therefore, it is important to have access to validation data before making a purchase decision. Not every supplier offers the same level of validation.
This is the reason why the kits on the market vary so much and one should choose them with care.
In a fully validated ELISA, all components are rigorously tested and therefore fit perfectly together. This minimizes the sources of error, increasing specificity, accuracy, and reproducibility.
All Biomedica kits are fully validated and come with sample data for healthy human subjects, ready-to-use standards and controls. To increase transparency, we publish our validation data on our website. To learn more, check out https://www.bmgrp.com/quality .