Decline in Kidney function and decreasing NT-proBNP predict outcomes for Acute Decompensated Heart Failure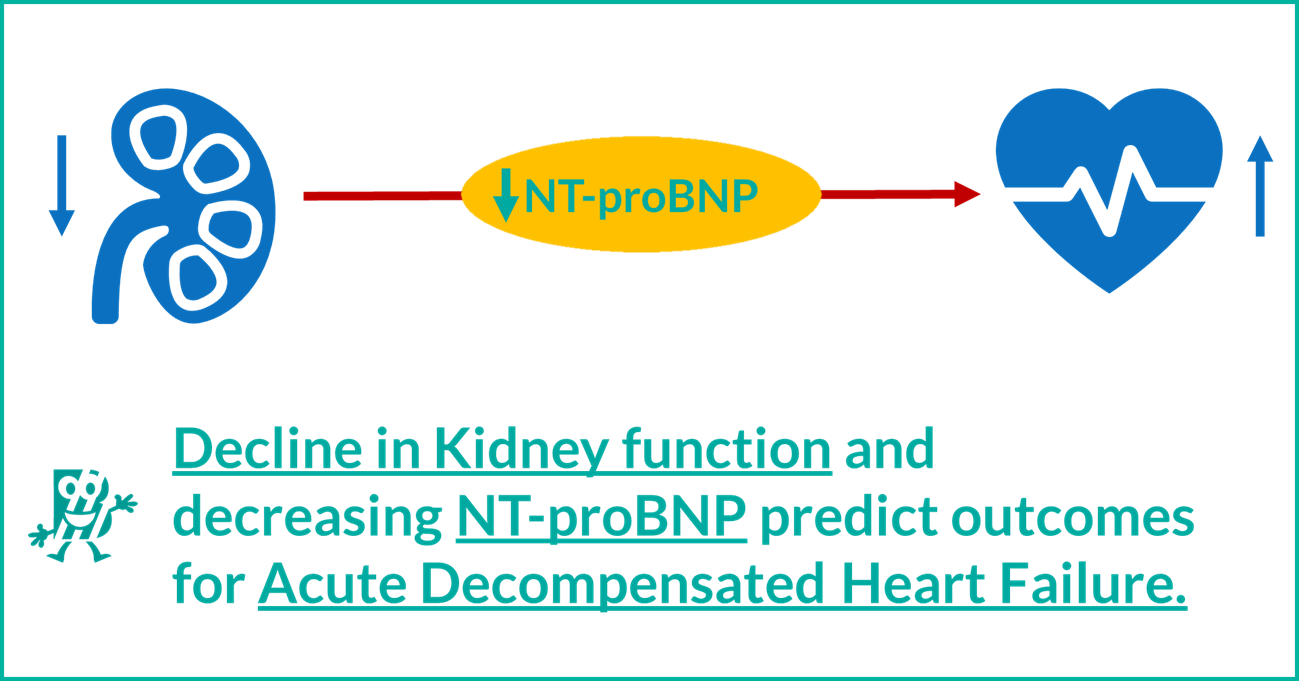 Decline in Kidney function and decreasing NT-proBNP predict outcomes for Acute Decompensated Heart Failure
26 November, 2020
Acute declines in kidney #function occur in approximately 20%-30% of patients with acute decompensated  heart failure, but its significance is unclear, and the importance of its context is not known. 
In a study by McCallum et al., a decline in estimated glomerular filtration rate (eGFR), related to worsening kidney function, was not significantly associated with death and rehospitalization of the patient. However, there is a remarkable interaction between decline in eGFR and change in NT-proBNP. When both eGFR and NT-proBNP declined, acute decompensated heart failure patients had significantly better outcomes.

 This suggests that including of congestion biomarkers may aid clinical interpretation of eGFR declines. 
https://www.sciencedirect.com/science/article/pii/S0002934319305297#. 

Why NT-proBNP ELISA from Biomedica? 
√ FLEXIBLE and independent solution – can be run in every lab
√ SPECIFIC for NT-proBNP (1-76)
√ RELIABLE and REPRODUCIBLE results 
√ GOOD CORRELATION with existing methods
https://www.bmgrp.com/product/cardiovascular/nt-probnp-elisa-biomedica/