Biomedica offers the FIRST fully validated VANIN-1 (urine) ELISA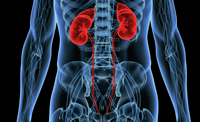 Biomedica offers the FIRST fully validated VANIN-1 (urine) ELISA
1 October, 2019
Vanin-1 is a glycoprotein that is selectively expressed in renal tubular cells.

Urinary Vanin-1
has as superior predictive value for drug induced AKI than KIM-1 or NGAL


is a novel biomarker to detect and monitor the clinical course of obstructive nephropathy



Related Literature & Findings:
Urinary Vanin-1 As a Novel Biomarker for Early Detection of Drug-Induced Acute Kidney Injury. Hosohata K et al., J Pharmoc Exp Therapeut, 2012; 656–62.
A Novel Biomarker for Acute Kidney Injury, Vanin-1, for Obstructive Nephropathy: A Prospective Cohort Pilot Study. Washino S. et al., Int J Mol Sci, 2019; 20, 4.


BI-VAN1U Assay Highlights:
√ Optimized for human urine samples
√ Highly SPECIFIC and DEFINED characterized antibodies
√ RELIABLE rigorously validated according to FDA/ICH/EMEA guidelines
√ QUICK one-step ELISA

Related products:
Nephrology: FGF23, Endostatin, Anti C4d
Cardiology: NT-proBNP, Endothelins, proANP, NT-proCNP