Biomedica @ Kongress Für Nephrologie, Berlin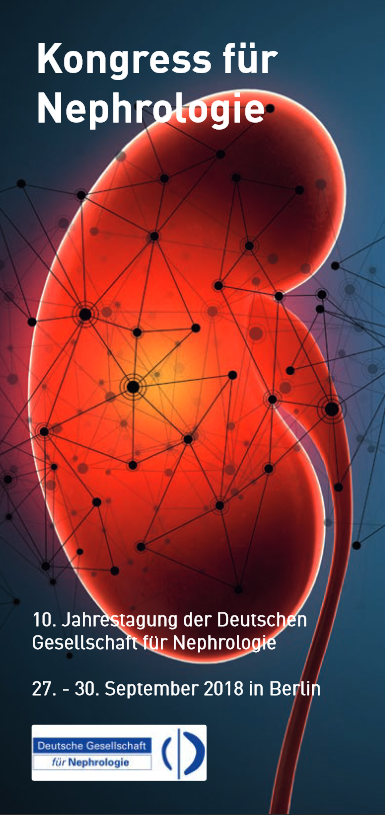 Biomedica @ Kongress Für Nephrologie, Berlin
20 March, 2019
Meet us at poster #P163 to learn about our C-terminal FGF23 ELISA and our nephrology product line!
From 27th-30th September, Biomedica will participate at the Annual Congress for German Nephrology taking place at the Estrel Convention Center in Berlin. The congress is hosted by the German Society for Nephrology (Deutsche Gesellschaft für Nephrologie, DGfN), which celebrates its 10th anniversary this year.
According to the DGfN, between four and six million Germans live with reduced kidney function. 80,000 of these patients are currently being treated with dialysis. Another 25,000 patients are under medical surveillance after a successful kidney transplant. Therapy for kidney diseases is cost-intensive; treatment for an average dialysis patient amounts to 40,000 Euros per year, amounting to 3 billion Euros health care costs annually. For more information go to http://www.die-nephrologen.de/fakten.html.
To ameliorate current treatment regimens and bring innovative technology to the clinic, the DGfN supports cooperation between ambulant and stationary clinicians and promotes the development of innovative and coordinated strategies to tackle the challenge of improving early diagnosis and long-term treatment of patients with kidney diseases.
One important aspect of improving outcomes is to stratify risk and detect diseases in an early stage. For this reason, Biomedica specialises in developing high-quality biomarker ELISAs for clinical research and application.
As our contribution to the scientific programme of the Kongress Für Nephrologie 2018, Biomedica will be presenting a poster about our C-terminal FGF-23 ELISA kit, a biomarker that has been linked to the clinical outcomes in both acute kidney injury and chronic kidney disease.
Dr. Annegret Bitzer, one of our Biomedica Product managers, is going to present the C-terminal FGF-23 poster (Poster #P163) on Friday 28th September from 2-3:30 pm, and will be happy to chat with you about the clinical significance of intact FGF-23 in kidney disease, as well as about the biomarkers in our innovative nephrology product line, which includes:
Human and mouse/rat Endostatin ELISAs
C-terminal FGF-23 ELISA
Bioactive Sclerostin ELISA
Osteoprotegerin ELISA
Total soluble Neuropilin-1 ELISA
Anti-C4d Antibodies
Coming soon:
Vanin-1 ELISA
intact FGF23 ELISA
We look forward to meeting you at the Congress!