Become a Product Reviewer!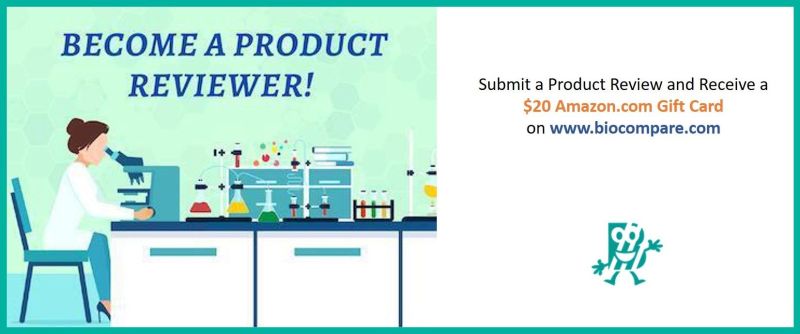 Become a Product Reviewer!
17 February, 2021
Become a Life Science Reviewer on Biocompare and receive an Amazon.com Gift Card from Biocompare now!
You have used Biomedica products? Leave your review of the product on Biocompare and help your fellow researchers with valuable new insight for making better-informed decisions, as well as tips and ideas for optimizing troubleshooting existing protocols.
Start your review here: https://buff.ly/2UbmvFU
Check out the latest two Biocompare reviews for Biomedica Products by Diego Celdran and Lisha Joshi:
NT-proANP ELISA, BI-20892: https://buff.ly/3b8fXyM
EZ4U Cell Proliferation and Cytotoxicity Assay, BI-5000: https://buff.ly/3pwa83c