Analytical Services - BIOMEDICA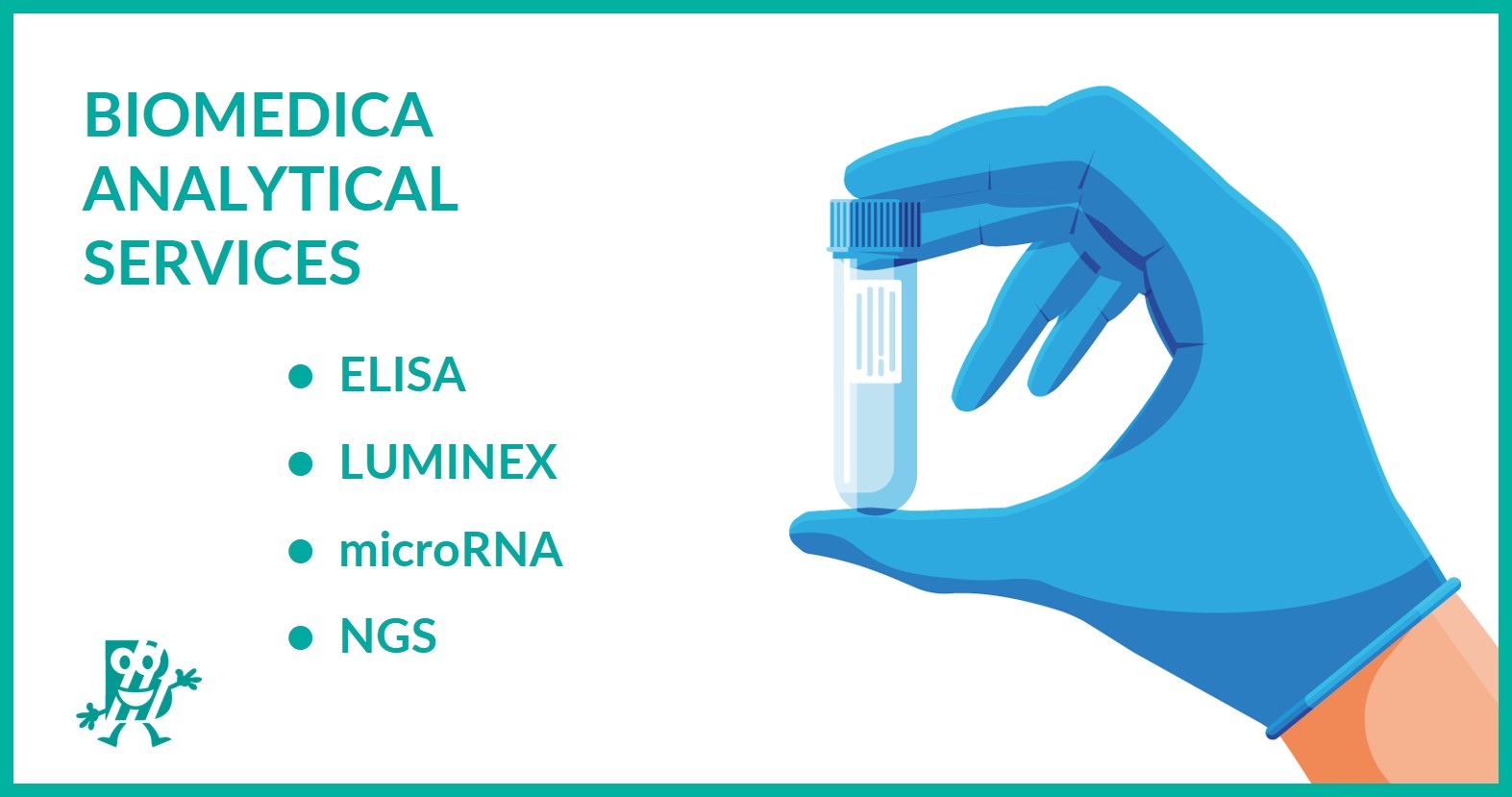 Analytical Services - BIOMEDICA
11 April, 2023
We offer custom analytical testing services for the measurement of your samples. ANALYTICAL SERVICES – BIOMEDICA –  reliable and flexible:
METHODS:  ELISA  & Luminex Assays, microRNA Analysis, and Glycan Profiling.
Advantages of Using Biomedica Analytical Testing Services:
Flexibility: customized according to your project needs
Expertise: experienced laboratory staff
Quality: high quality equipment
Speed: rapid turn-around time to meet your deadlines
Results: verified and comprehensive results presented in an analytical report
Check out our ELISA and Luminex Workflow chart and our microRNA Service Details 
Biomedica offers a broad range of high quality RNA services performed by experts according to GLP standards. These services include:
RNA extraction: Biofluids including serum, plasma, and extracellular vesicles. Cells and tissues – the quality control of total RNA is carried out utilizing bioanalyser chips. 
Next-generation sequencing- NGS.
RT-qPCR.
We also analyse cell-type specific microRNA/mRNA  in complex tissues and offer custom analysis of microRNA signatures.
Finally, we carry out the analysis of established microRNA signatures to predict fracture risk, platelet function, and toxicity.
Biomedica Analytical Services – reliable and flexible
We can measure any kind of selected biomarker on your "wish" list by ELISA (enzyme linked immunosorbent assay) for clinical and preclinical samples e.g.
Clinical samples (serum, plasma, urine, cell culture supernatants)
Pre-clinical samples (e.g. NT-proBNP or NT-proANP measurement in mouse, rat,  rabbit, or other species)  
Custom applications – contact us